Hydra should be able to do everything you request as long as the Discord permissions are not misconfigured. Following the steps below should help you resolving such issues.
I just want Hydra to work!
If you don't really care much about permissions and just want Hydra to work in a specific channel you can apply the Administrator permission to any of Hydra's roles.



I care about Discord permissions!
To resolve minor permission issues you should first check that Hydra is able to write in your current text channel. If the bot is not able to perform any other action it'll try to tell you that via an error message.




To enable Hydra to write in your current text channel you'd need to update the channel permissions (but careful, channel permissions always overwrite role permissions) for Hydra or any of its roles.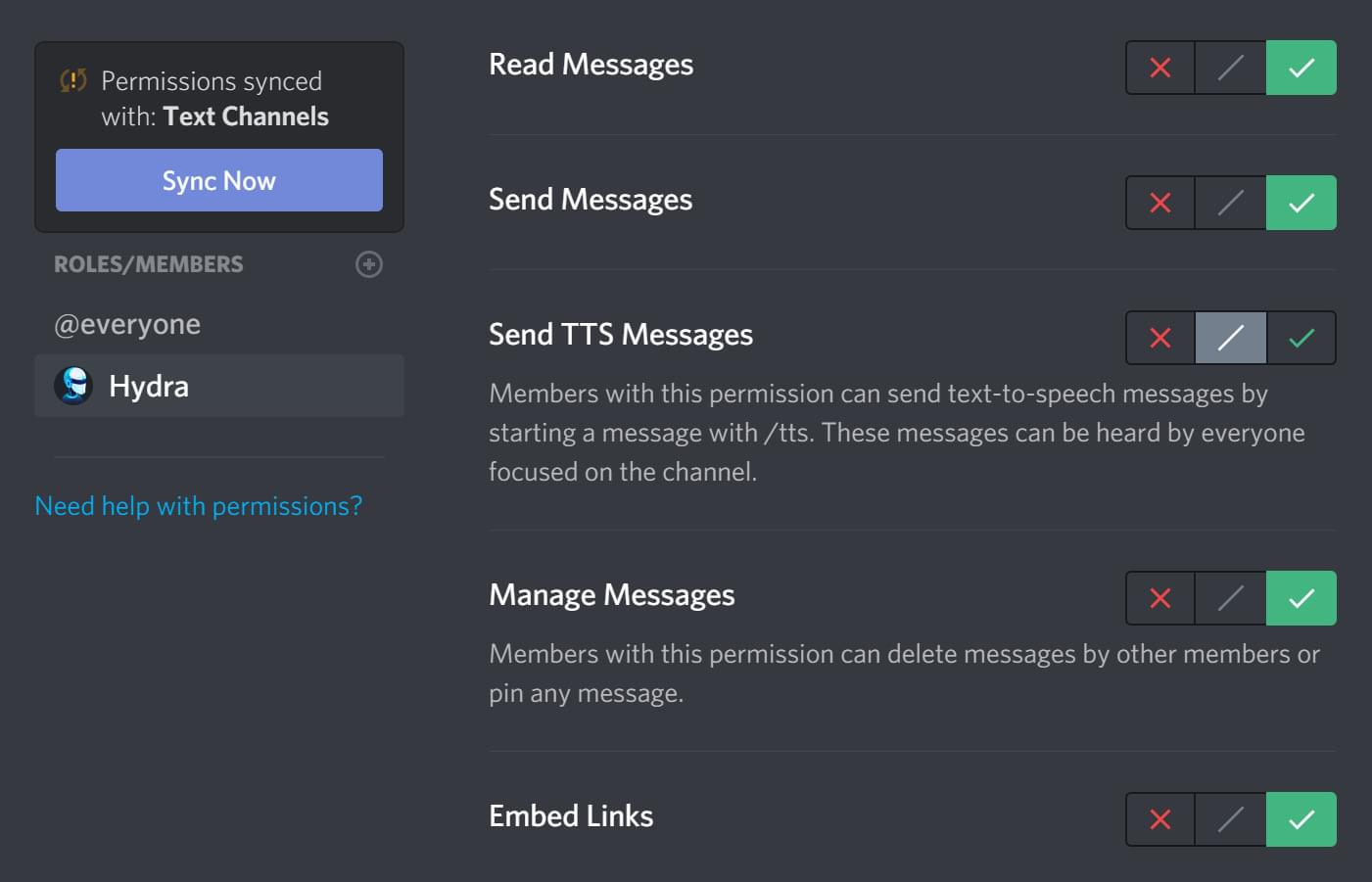 After following these steps any permission issue should be resolved. If you're still experiencing a problem join our support server and ask for help.